Pornography and Cybersex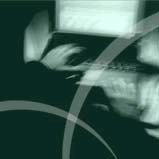 It can begin with something seemingly harmless: airbrushed photos in a magazine or a click on the Web. Soon you €™re desiring more graphic material and falling more often. Pornography, a closet addiction, grabs you when you €™re weak and holds you in its clutches. Planting seeds of alienation, it attacks and destroys relationships and robs you of self-respect. Others become objects or, worse, simply pleasure-giving machines. Lost in a fantasy world, porn becomes your focus and your drive. Is it possible to break free from this bondage?
Background Information
Sex and Lies
Five things about women pornography teaches young men.

Stages of Porn Addiction
The progression of addiction can lead you to a place you never thought you'd go.

The Subtle Dangers of Pornography
Only a small number of people who view pornography develop addictions that lead them to violent behavior. But pornography does pose subtle dangers for all people who dabble in it.

Questions and Answers
Is cybersex "cheating"?
Answer
My wife has a cybersex problem. What do I do?
Answer
Have you ever been concerned that exercising the concept of "tough love" in a marital crisis could potentially kill the marriage?
Answer
Stories
Surviving a Spouse's Addiction
What do you do when you find out your husband of 32 years has a sexual addiction? Read one woman's story.

Heading in a New Direction
Surely someone this deeply addicted to pornography would be out of God's reach.

When Cyber-dating Becomes an Addiction
It might seem fun, exciting and harmless at first, but online dating can become a trap.



If you've been through an experience related to this topic, we invite you to share your story with others.
Share Your Story
Other Things to Consider
What's Good About Sex?
Sex clubs, Internet porn, AIDS ... with so much perversion, it's easy to forget what God intended sex to be.

Filling the Holes in Our Souls
When harmless "hobbies" become compulsions, it may be time to take a closer look at the emotional deficits in our lives.

Hope for Couples in Crisis
The key to dealing with marital strife lies in respect.

Life Pressures: Workaholism
Parenting Teens: Drugs and Alcohol, Eating Disorders, Internet Concerns
Relationships: Anger