Sexual Abuse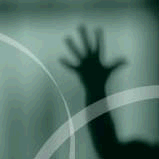 Sex was designed to be an expression of love between a man and wife. Victims of sexual abuse know that love is the furthest thing from the mind of the abuser. The height of perversion, sexual abuse causes extreme damage. The anger, emotional injury, physical scars and haunting memories can last a lifetime. It is possible, however, to heal from the pain of sexual abuse. A new life, free from the trauma that imprisons, awaits those who long for restoration from a horrific sexual experience.
Background Information
The Truth About Sex Abuse
The term "sexual abuse" is more than words: It's real people having real pain.

Uncovering Sex Abuse
Recent news of clergy-perpetrated sex abuse has brought new visibility to the widespread problem.

Questions and Answers
How can I get on with my life despite past abuse?
Answer
Stories
When My Worst Fear Came True
A mother relives the time her young daughter was molested.



If you've been through an experience related to this topic, we invite you to share your story with others.
Share Your Story
Other Things to Consider
The Hungry Heart
Our souls seek satisfaction like a starving man seeks food. Regardless of race, culture or creed, we have one commonality: hungry hearts. What is it our souls hunger for? Relationship.

Where is God in the Midst of All My Troubles?
So many cry out to Him in times of need, but is God really listening? And, more important, does He care?

Life Pressures: Workaholism
Parenting Teens: Drugs and Alcohol, Eating Disorders, Internet Concerns
Relationships: Anger