Depression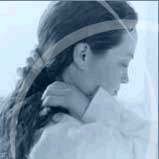 Depression can spring from many places, but no matter the source, the effects are profound. Depression drains your energy, diminishes your interest in everyday activities, and if serious enough, leads to thoughts of despair or even suicide. Life seems bleak, useless and unworthy of engaging in when you €™re overcome by depression. Perhaps you €™ve experienced these feelings of dejection and hopelessness. Not only can you no longer see the light at the end of the tunnel you don €™t believe the tunnel ever ends. If you find yourself weary of walking in darkness, the encouragement we offer can help you take the first steps back toward a manageable, fulfilling life.
Background Information
Medicating Depression
If you have these symptoms of depression, it might be time for antidepressants.

The Symptoms of Depression
Most people associate depression with a feeling of gloom or sadness, but there is a much more important set of symptoms to keep in mind.

Understanding Depression
Depression afflicts everyone at some point. Knowing what to expect can make it easier to address.

What Depression Is Good For
Depression can be a healing emotion. It can bring us face to face with ourselves so that we are forced to make healthier choices.

Questions and Answers
How can I best help my child cope with depression?
Answer
I love our baby a lot and wouldn't trade him for anything in the world, but I don't understand why I'm so depressed.
Answer
Stories
Lost and Found
If you met me today, you'd never know I've struggled with a mental illness, but learning to love life again after facing tragedy was a long and painful process.

The Light of Depression
Surprisingly, my season of depression led to a greater experience of joy.



If you've been through an experience related to this topic, we invite you to share your story with others.
Share Your Story
Other Things to Consider
Loneliness and Depression Afflicting the Elderly
If you know an elderly person who you suspect is clinically depressed, don't brush it off. Do whatever is necessary to get them the help they need.

Spend It Any Way You Like
Sometimes, the meaning of life is found in the most surprising places.

Transitions: Changing Jobs, Moving
Relationships: Communication Gaps
Parenting Teens: Communication Problems