Communication Problems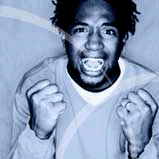 €śYou never listen! €ť These angry words echo from both sides of the chasm between parent and teen. Negative words outweigh positive, making communication impossible and connection a distant memory. Parents revert to the past, remembering the heart-warming, thriving relationship with their adoring child now an antagonistic and difficult teen. Teens project to the future, an unseen day where parents €™ words fade in the freedom to do €śwhatever I want. €ť Neither perspective fosters healthy communication. Since the teen years are the launch pad to adulthood, and parents have much to contribute for the journey, it €™s critical for parents to find ways to restore clarity and understanding.
Background Information
Ten Needs of Every Teen
Fulfilling the needs (not necessarily wants) of our teenagers enables us to forge strong, life-lasting friendships with them.

The Scourge of Sarcasm
Often it's not what you say, but how you say it that matters most.

Questions and Answers
My son complains that we never listen to him. How can we prove that we are indeed paying attention?
Answer
My teen says we're disrespecting him, yet he's the one acting disrespectfully toward us. What should we do?
Answer
Stories
Is Anybody In There?
Talking with your teen can be a challenge, but it's worth the payoff.



If you've been through an experience related to this topic, we invite you to share your story with others.
Share Your Story
Other Things to Consider
Where is God in the Midst of All My Troubles?
So many cry out to Him in times of need, but is God really listening? And, more important, does He care?

Relationships: Blended Families, Parents and Adult Children
Transitions: Preparing for Adolescence, Empty Nest