Adoption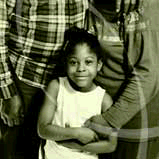 The greatest gift a child can receive, besides life, is the love of a parent. For many children across the world, that blessing begins with a couple's choice to adopt. Through adoption, children with no home and a bleak future find security and stability in a welcoming, functional family and grow up knowing they were chosen. The road isn €™t always smooth, though; emotional shifts in your marriage and family, along with challenges in your relationship with a new child, are common. Those considering or in the midst of adopting will find enjoyable stories and helpful advice in the following articles and resources.
Background Information
Agency Adoptions
When it is time to evaluate adoption agencies, consider these pros and cons.

Where Have All the Babies Gone?
The top reasons fewer babies are available to the growing number of couples who want to adopt.

Adopting on Your Own
This advice can help single parents who want to adopt children.

Independent Adoption
These are the risks and rewards of adopting without the help of an agency.

Questions and Answers
Are adopted children more likely to be rebellious than children raised by biological parents?
Answer
How would you go about telling a child he or she is adopted, and when should that disclosure occur?
Answer
Stories
A Second Chance at Life
Two adopted children arrived from the most unlikely of sources.

Adoption as Grace
How does enlarging your family reflect God's love?

An Act of Grace
In the midst of ethical ambiguity, one infertility treatment is a welcome development.

Climbing the Hills
A father tells his story of adopting his daughter from Russia.



If you've been through an experience related to this topic, we invite you to share your story with others.
Share Your Story
Other Things to Consider
Where is God in the Midst of All My Troubles?
So many cry out to Him in times of need, but is God really listening? And, more important, does He care?

Life Pressures: Working Moms, Stay-at-Home Moms
Relationships: Blended Families, Divorce, Parents and Adult Children, Caring for Elderly Parents