Divorce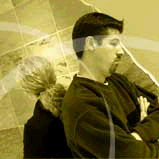 You said, €ś ... till death do us part, €ť believing love would last. You committed to €śforever €ť with the best of intentions, but feelings €śchanged. €ť Perhaps you €™re contemplating divorce, or maybe it €™s a done deal. The effects of marital breakup are profound feelings of failure, loneliness and rejection abound. Still, life continues at breakneck speed. New roles and responsibilities (single parenting, sole family provider, simply being alone), coupled with attempts to recover from the pain, are overwhelming. Divorce is always traumatic and seldom a solution. If you haven €™t yet made the decision, now is the time to think carefully about long-term ramifications. For those who have already experienced the end of a marriage, however, healing can offer opportunities for personal growth and, eventually, a fulfilling life.
Background Information
Defining Divorce
These are some terms you may hear if considering divorce.

The Effects of Divorce
Divorce harms more of your life than you might think.

When Mom and Dad Split
If divorce brings happiness to the parents, the kids will benefit right?

Questions and Answers
How should a spouse respond to an ex-spouse who undermines the parent-child relationship?
Answer
I would divorce my husband if it were not for my concern for our three children. What does the research say about the impact of divorce on kids?
Answer
What should an ex-spouse do when a child says the other parent is making demeaning comments?
Answer
Stories
Loving the Stepmomster
It wasn't easy, but I did grow to accept the woman my dad remarried.

The Way It Wasn't Supposed to Be
Divorce is a hateful thing. But with help, you can mend the torn fabric of your family's life.



If you've been through an experience related to this topic, we invite you to share your story with others.
Share Your Story
Other Things to Consider
The Worst is Yet to Come
Divorce is hard on kids in the short term. What's troubling is their inability to "bounce back," even years later.

A Perfect Love
After a divorce, some amount of healing can occur through community support and learning to change certain behaviors. But complete healing can only come from the one who created us.

Where is God in the Midst of All My Troubles?
So many cry out to Him in times of need, but is God really listening? And, more important, does He care?

Love & Sex: Dating, Living Together
Transitions: Getting Married
Abuse & Addictions: Pornography and Cybersex, Physical and Verbal Abuse