Getting Married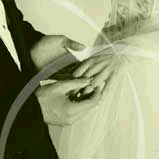 It €™s often called €œThe Happiest Day of Your Life, € but hopefully the joy will continue long after the wedding is over. In the midst of planning to say €œI do, € it €™s natural to focus on the details of the big day. But planning for marriage involves much more than simply ordering the flowers and finding a caterer. Building a solid foundation for life together before the wedding is the most important thing an engaged couple can do. Preparing to be a good husband or wife, communicating honestly about your fears and your future and seeking counseling before marriage will improve the quality of your relationship for years to come.
Background Information
Questions and Answers
Is premarital counseling really necessary?
Answer
Is the desire to marry a virgin legitimate?
Answer
What are some realistic financial expectations for newlyweds to have for their first two or three years of marriage?
Answer
Stories


If you've been through an experience related to this topic, we invite you to share your story with others.
Share Your Story
Other Things to Consider
Talk About Misunderstanding
These few, lesser-known truths can help you and your spouse bridge the communication gap.

Your New Family
These principles can help couples have healthy relationships with in-laws and each other.

Life Pressures: Working Moms, Stay-at-Home Moms
Relationships: Blended Families, Divorce, Parents and Adult Children, Caring for Elderly Parents