Preparing for Adolescence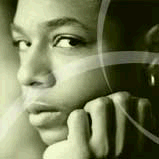 She €™s 11, going on 27. He €™s only 12 and already trying to impress the girls. Adolescence brings on such overwhelming hormonal changes, it €™s no wonder teens are often confused, depressed, cranky or frustrated. Your emerging adult is facing obstacles ranging from acne to attitude problems, dating dilemmas to drug temptations, sprouting facial hair to shaping character, dealing with peer pressure to determining sexual standards. Parents, hold on! Whether you like it or not, you €™re a passenger right along with your teen on this roller coaster ride. Offer support by maintaining open, calm communication, establishing reasonable expectations, disciplining when needed and encouraging them to grow wisely.
Background Information
Caution: Changes Ahead
Prepare your children for adolescence before they embark on its rocky road.

Preparing for Change
Surviving one of life's most turbulent passages comes down to preparation, communication and a whole lot of understanding.

Questions and Answers
How can I avoid a communication blackout during the teen years?
Answer
How can I avoid future adolescent rebellion?
Answer
Stories
Predators in the Tall Grass
Sometimes it's what you can't see that poses the biggest threat.



If you've been through an experience related to this topic, we invite you to share your story with others.
Share Your Story
Other Things to Consider
Where is God in the Midst of All My Troubles?
So many cry out to Him in times of need, but is God really listening? And, more important, does He care?

Life Pressures: Working Moms, Stay-at-Home Moms
Relationships: Blended Families, Divorce, Parents and Adult Children, Caring for Elderly Parents