Miscarriage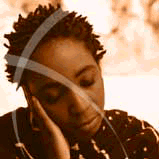 Weeks ago you sat across the table from your husband and said the words that would change your life, €œWe €™re having a baby! € Now, lying in a hospital bed the joys of your pregnancy cut short by miscarriage grief and loss overwhelm you. Adjusting to the idea of a new baby can seem overwhelming, but adjusting to the idea of not having that child can be exponentially worse. If you have experienced the loss of a pregnancy, you can find comfort, encouragement and steps to recovery here.
Background Information
When Grief Doesn't End
Despair can halt the natural and healthy process of grieving.

What Not to Say
Sometimes even people with good intentions say the most hurtful things.

Questions and Answers
What are some common reactions to a miscarriage?
Answer
When I want to get pregnant again, is there anything I can do to improve my chances of carrying the baby to term?
Answer
Stories
Suffering Toward God
Facing their daughter's death forces one couple to answer life's hardest questions.



If you've been through an experience related to this topic, we invite you to share your story with others.
Share Your Story
Other Things to Consider
Hope and Comfort From the Bible
If you're asking God why this happened to your baby, here are some of His answers from the Bible.

Where is God in the Midst of All My Troubles?
So many cry out to Him in times of need, but is God really listening? And, more important, does He care?

Abuse & Addiction: Pornography and Cybersex, Sexual Abuse
Parenting Children: Talking About Sex
Parenting Teens: Sexual Activity, Crisis Pregnancy, Homosexuality
Transitions: Getting Married, Adoption, Having a Baby