Post-Abortion Syndrome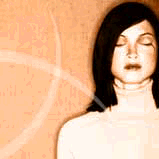 A baby €™s cry. A mother kissing a scraped knee. A dad playing football with his son. Triggers abound, reminding you that you could have experienced these moments, if not for that one painful act. Abortion often leaves anxiety, fear, shame and endless questions in its wake. Rationalization and fear initially convinced your mind but not your heart that the €œeasy alternative € was abortion. The immediate flood of relief you expected (and perhaps experienced) has been replaced by the anguish and grief of ending your child €™s life. Post-abortion stress lasts for years, often worsening with the passage of time and the anniversaries of what €œwould have been. € For those experiencing guilt or considering abortion, there is forgiveness, peace and hope for your future.
Background Information
When Grief Doesn't End
Despair can halt the natural and healthy process of grieving.

Post-Abortive Men and the Church
The effects of abortion rear their head in the most unexpected places.

Why the Post-Abortive Woman Doesn't Talk About Her Abortion
Abortion leaves many women feeling deep sadness and extreme emotional distress. Often, the last thing they want to do is talk about it.

Questions and Answers
Is it "normal" to struggle with an abortion in one's past?
Answer
What are some of the symptoms of Post-Abortion Syndrome?
Answer
Stories
Left to Suffer
Abortion can leave a woman feeling more empty and alone than she ever dreamed possible.

Life is Sacred
Sometimes the choices we make bring pain. Thankfully, one woman turned to God for healing.

Taboo Grief: Men and Abortion
It's not something most men talk about, but the ones who've lost a child to abortion bear many scars.



If you've been through an experience related to this topic, we invite you to share your story with others.
Share Your Story
Other Things to Consider
Abuse & Addiction: Pornography and Cybersex, Sexual Abuse
Parenting Children: Talking About Sex
Parenting Teens: Sexual Activity, Crisis Pregnancy, Homosexuality
Transitions: Getting Married, Adoption, Having a Baby